PT
IF YOU WALK THE GALAXIES pretende reunir entrevistas filmadas de uma nova geração de artistas plásticos e performativos, designers, escritores, cineastas, fotógrafos, arquitectos, músicos, pensadores. O objectivo é ganhar um corpo de conversas, despojadas, com questões transversais entre elas, tais como as ideias de tempo, verdade, memória ou linguagem.
Slow journalism. O projecto resulta de uma necessidade de desaceleramento perante a actual velocidade do mundo e da informação, em que se passa a ganhar tempo a reparar, se permite espaço à preparação de cada entrevista, não se impõe limite à duração de cada vídeo.

Pretendemos regressar aos criadores para gravação de nova conversa, de modo a poder vir a ter-se uma visão alargada dos pensamentos, opiniões e desassossegos que formulam ao longo da vida.

Contamos vir a ter o site numa versão bilingue e todas as entrevistas legendadas em inglês.
.
EN
IF YOU WALK THE GALAXIES aims to bring together filmed interviews of a new generation of plastic and performing artists, writers, filmmakers, photographers, architects, musicians, thinkers. The aim is to gain a body of conversations with cross-cutting issues between them, such as ideas of time, truth, memory or language.
Slow journalism em>. The project results from a need to decelerate to the current speed of the world and information, where there is time to observe and to prepare each interview, and no time limit is imposed to the duration of each video. Later, we intend to return to each creator to record a new conversation, in order to have a broad view of the thoughts, opinions and restlessness that they formulate throughout their lives.
We expect to have the site em> in a bilingual version and all interviews subtitled in English.
© 2014




Da autoria de/ A project by Cláudia Marques Santos.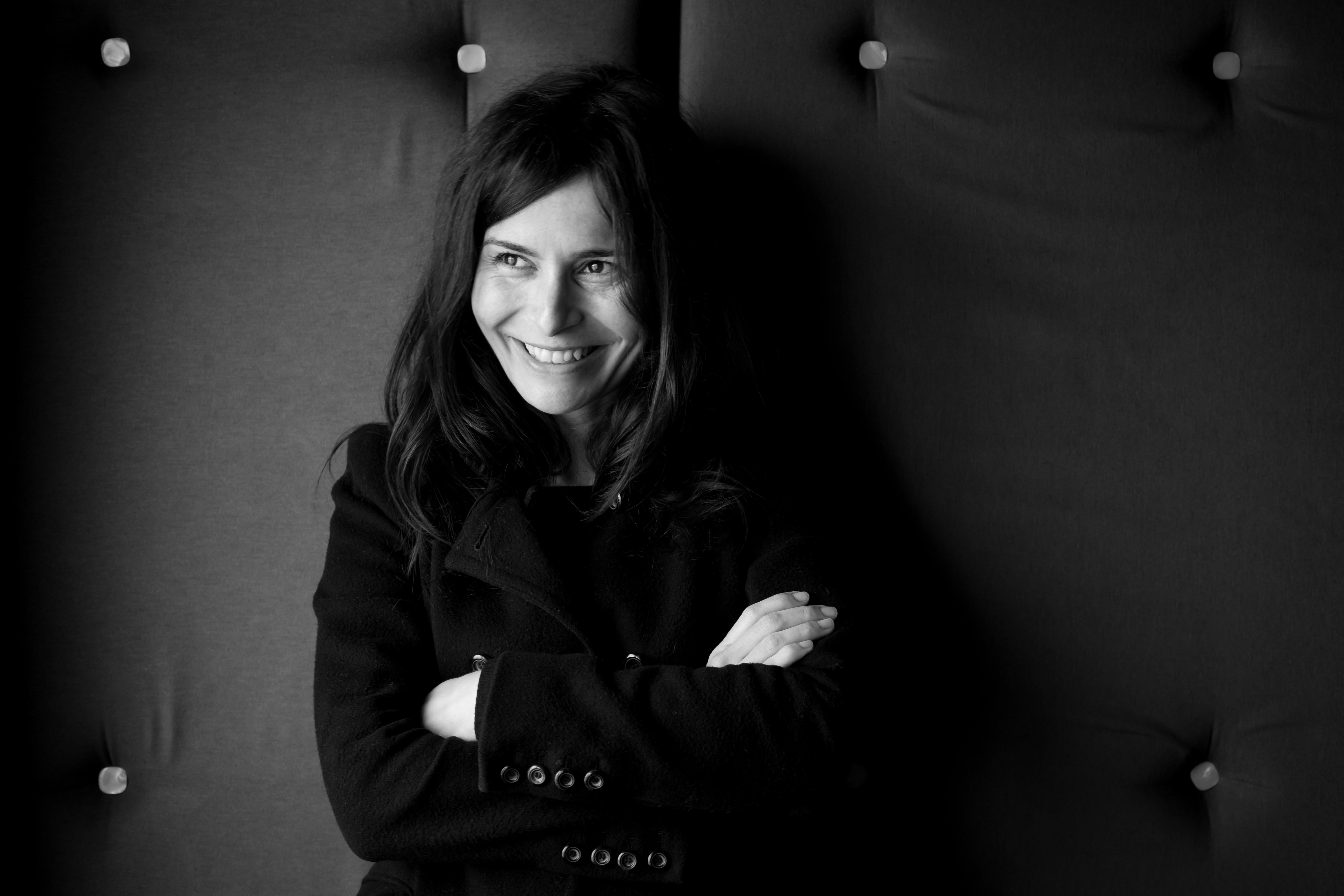 © Tiago Figueiredo


PT
Licenciada em Ciências da Comunicação e Mestre em Cultura Contemporânea e Novas Tecnologias pela Universidade Nova de Lisboa, Cláudia Marques Santos é jornalista cultural freelancer que vive em Lisboa. Tem artigos publicados regularmente na imprensa portuguesa – começou a sua carreira no semanário O Independente, colabora com a Visão e o Diário de Notícias – e tem trabalhos editoriais feitos para televisão, cooperando com a produtora de televisão Subfilmes numa base regular. Em parceria com a produtora Subfilmes, a sua vasta experiência editorial em televisão passa por magazines de cultura, documentários, reportagens e entrevistas. Actualmente, está também a escrever vários livros sobre arte pública para o projecto Arte Pública da Fundação EDP.
.
EN
With a Degree in Communication Sciences and Masters in Contemporary Culture and New Technologies at Universidade Nova de Lisboa, Claudia Marques Santos is a freelance cultural journalist based in Lisbon. She has articles regularly published in Portuguese press – began her career in a weekly newspaper called O Independente and collaborates with Visão newsmagazine and Diário de Notícias newspaper – and has vast editorial work done in television, cooperating with television production company Subfilmes on a regular basis. Currently, she is also writing several books about public art for Fundação EDP's project called Arte Pública.


Parcerias/ Partners
Subfilmes
Arte gráfica do projecto e do site / All graphic design by
Canal 180
Transmissões segundas e sábados às 22h / Broadcast on mondays and saturdays at 10pm


Contacto/ Contact cms@ifyouwalkthegalaxies.com